We are a welcoming community striving to help all who worship here to be better disciples of Jesus Christ.  
Organizations
There are different ways to join our community in service and friendship. Below, you can see a list of our parish's organizations. Find other opportunities for service and participation on the Ministries page.
---
Knights of Columbus
An international organization with local councils that sponsor many fund raising activities to support several charitable foundations. Knights meet monthly (third Monday of month) and collect $37/year for combined local/state/national dues. Members are asked to volunteer for at least one project or five hours annually. Contact Grand Knight, Gary Clark at 573-280-2423.
Lady's Altar Society
Plans and prepares funeral dinners for families of deceased parishioners; also provide annual celebratory breakfast for parish graduates, first communicants, adults new to the Church through RCIA, and new families in the parish. Main fundraiser is Citizen's Bank Christmas dinner (cook meal and serve approx. 350 people) and host spring garage sale. Meetings are held the second Thursday of month; dues $2/year. Contact Mary Ann Otto at 573-280-9114.
Parish Committees
These committees are responsible for planning and carrying out the mission of our parish in the community.
---
Pastoral Council
The Pastoral Council works in cooperation with and offers advice to the Pastor with respect to matters relating to the pastoral and spiritual well-being of the parish; investigate the needs, ideas, goals, and hopes of the faith community; encourage and support existing ministries; evaluate the parish's success in carrying out the Church's mission; coordinate and support the parish commissions; and communicate with the parish faith community regarding all of its work. Term is three years, with parish-wide elections held to choose members. Contact Chair, Tom Irwin at 573-286-2585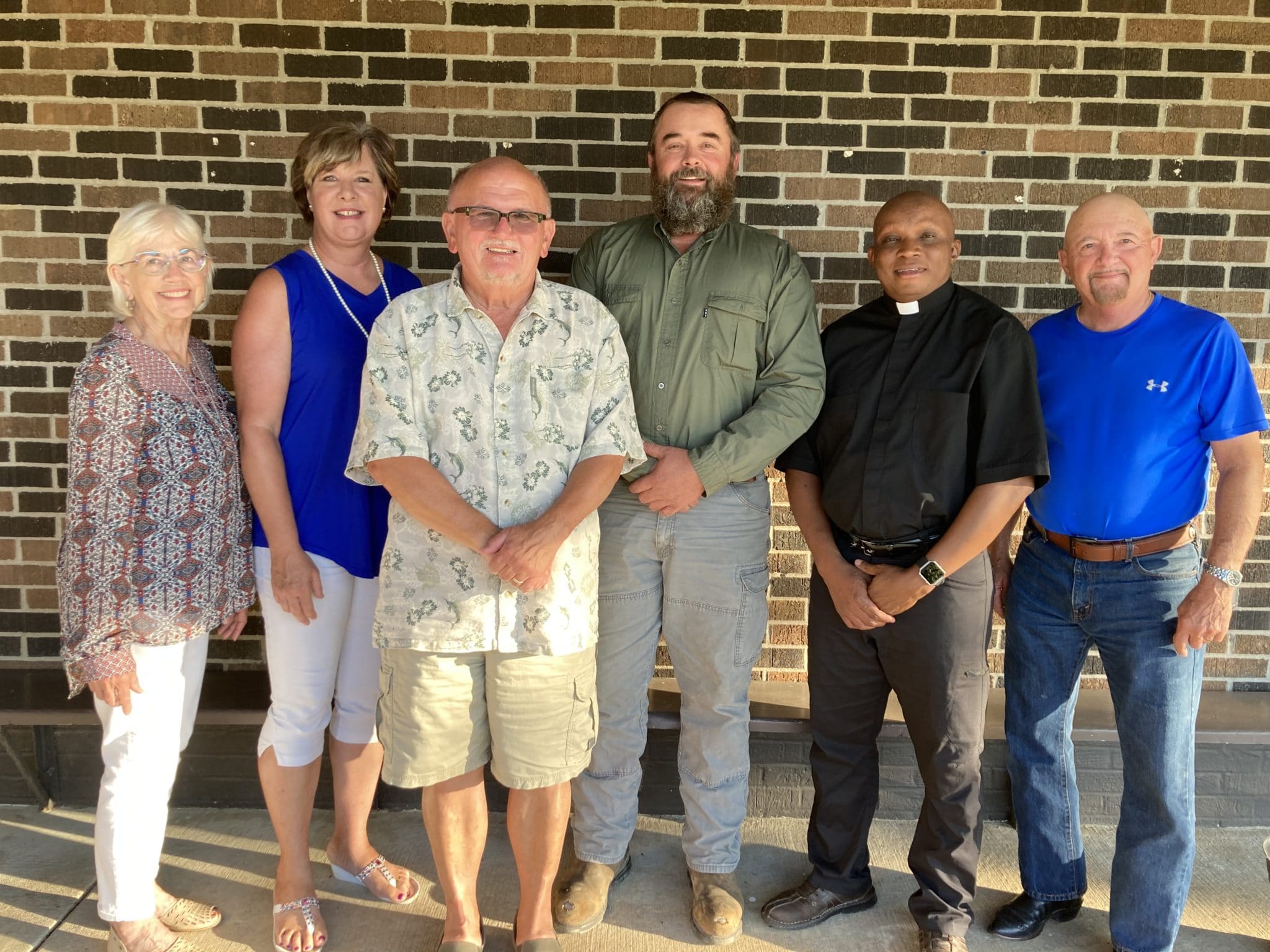 Finance Council
The Finance Council works in cooperation with and offers advice to the Pastor with respect to matters relating to the financial well-being of the parish. Term is three years with Council members selected through a discernment process upon vacancy of a member. Contact Chair, Duane Kliethermes at 573-375-4628.